"The Cuneos are known masters of illusion, able ot command respect from both the Five Families and the NYPD. Capable of deflecting the suspicions of any inquisitive officer, their friendly demeanor provides an inpenetrable front to their illegal gambling business."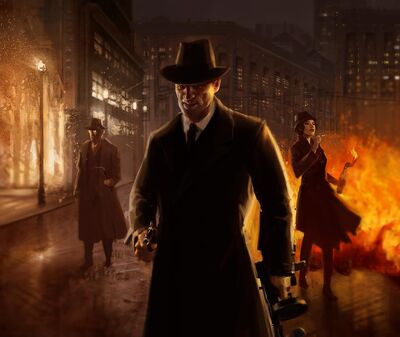 The Cuneo Family is one of the five families in The Godfather Five Families.
The don of The Cueno Family is Otillo Cuneo
The Cuneos controlled upper New York State, arranged smuggling of Italian immigrants from Canada, controlled all upstate gambling and exercised veto power on state licensing of racing tracks. Otillo Cuneo was a completely disarming man with the face of a jolly round peasant baker, whose legitimate activity was one of the big milk companies. Cuneo was one of those men who loved children and carried a pocketful of sweets in the hopes of being able to pleasure one of his many grandchildren or the small offspring of his associates. He wore a round fedora with the brim turned down all the way round like a woman's sun hat, which broadened his already moon-shaped face into the very mask of joviality. He was one of the few Dons who had never been arrested and whose true activities had never even been suspected. So much so that he had been voted as "Businessman of the Year for the State of New York" by the Chamber of Commerce.